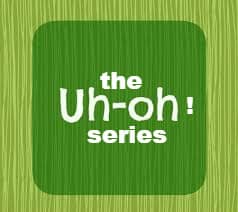 Uh Oh! Returns! You know it — that moment when you whisper under your breath (or perhaps for the entire office to hear): "Uh Oh!" In a panic, you don't know what to do, who to call, or what to advise. But then, wait, a caped crusader flies through your office door and rescues you! No! Wrong story. Insstead, you remember that you attended a webinar on that issue with the attorneys at The Bittinger Law Firm. You scramble for your notes and confidentially recollect what you learned, handling the situation effectively and thoroughly.
In an effort to empower clients and friends with ways to address health law issues, the attorneys at The Bittinger Law Firm have set the slate for the 2015-16 "Uh Oh!" Series. The first starts at noon on September 11, when Ann Bittinger will be speaking on consolidation in the healthcare industry among physicians and hospitals or health systems. The talk — entitled Uh-Oh! Are we Getting Divorced? Ways to Structure Marriage and Breaking Up in Relationships and Alignment between Physicians and Hospitals — will bust some myths about consolidation and employment trends and explain creative ways to integrate care other than to buy practices and employ physicians, such as clinically integrated networks and service line co-management agreements. If your group is thinking about joining a CIN (clinically integrated network) or feels the pain from providing unpaid administrative services to a hospital, or if you are a hospital executive in charge of the physician enterprise and want to understand physicians' perspectives on integration, consolidation and alignment (which are not, by the way, synonyms), please listen in.
The webinars will be available on the second Friday of every month from noon to 1 p.m.
Accessible from the comfort of your home, office (or other location that you don't have to tell us about), from your phone, tablet or p.c.
Click here to register for the September 11 session. It's free! You just logon to the webinar on your laptop, tablet or computer and listen in via computer or phone. If you have questions, email Drew Krieger at drew@bittingerlaw.com.