Section 1557: Summary of 2020 Final Rule's Impact on Language Access Requirements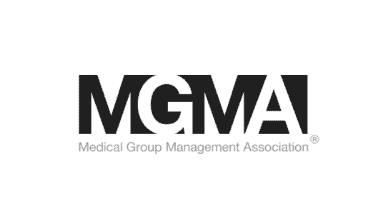 On June 12, 2020, the Office for Civil Rights (OCR) under the Department of Health and Human Services (HHS) issued a new final rule to revise the agency's prior 2016 regulations under Section 1557 of the Affordable Care Act (ACA). Medical Group Management Association (MGMA) prepared this fact sheet so that members can review changes to language access requirements; the 2020 rule addresses several other topics that are not addressed here.
Section 1557 of the ACA prohibits discrimination on the basis of race, color, national origin, sex, age, or disability in health programs and activities.
The 2020 final rule will be published in the federal register on June 19 and will go into effect in 60 days from that date (Aug. 18, 2020). Practices should continue to comply with the 2016 rules until that time; a summary of Section 1557 requirements under the 2016 regulations can be found here. MGMA will be updating this resource to reflect the new requirements at a later date.
Overview
Section 1557 incorporates and builds upon existing federal civil rights laws, such as the Civil Rights Act and the Americans with Disabilities Act (ADA), and applies them to "covered entities," which means healthcare entities that receive federal financial assistance or submit claims to/receive funds from HHS. It addresses a variety of topics, including meaningful access to services for individuals with limited English proficiency (LEP).
Since 2016, OCR has intended Section 1557 to apply broadly and estimated that it would cover "almost all" licensed physicians. The 2020 rule continues to maintain most physicians are covered entities under Section 1557.1
Language Access Requirements
Federal law requires all covered practices to "take reasonable steps to provide meaningful access to each individual with limited English proficiency." "Meaningful access" means providing language assistance services, free of charge, that are accurate, timely, and protect the privacy of the individual.
These general requirements are still in place under the 2020 rule. Specifically, OCR reiterates that the following requirements continue to apply:
Translation/interpretation services, when required, must be at no-cost;
Translators or interpreters provided must meet specific minimum qualifications, including ethical principles, confidentiality, proficiency, effective interpretation, and the ability to use specialized terminology as necessary in the healthcare setting; and
Covered entities may not require an individual with LEP to bring his or her own interpreter or rely on a minor child or accompanying adult to facilitate communication, except under limited exceptions.
The 2020 rule does make changes to the steps covered entities should take to assess language needs of individuals they encounter to decide what reasonable steps, if any, they should take to ensure meaningful access for LEP persons.
Taglines/notices of nondiscrimination
The 2016 rule required covered entities to issue a notice of nondiscrimination stating that the entity does not discriminate, how an individual may file a complaint if he or she believes discrimination has occurred, and regarding the availability of nondiscrimination assistance services, among other things. That rule also required that taglines, or brief statements of nondiscrimination, be posted in the top 15 non-English languages spoken by individuals with limited English proficiency in the state or states where the entity operates. The taglines had to appear on the entity's website and in significant publications, as well as in the physical office.
The 2020 rule eliminates both of those requirements. Covered entities still are required to provide a notice of nondiscrimination based on regulations implementing other civil rights laws. However, instead of broadly requiring taglines for all significant communications, the 2020 rule requires covered entities to provide taglines only when "necessary to ensure meaningful access."
Grievance procedures
The 2020 rule repeals former requirements for practices with 15 or more employees to: (1) designate one staff member to coordinate compliance efforts and carry out Section 1557 responsibilities, including handling any grievances investigations (2) establish grievance procedures to provide prompt and equitable resolution of any allegation of discrimination.
These no longer apply for purposes of Section 1557, but there may be similar requirements under other federal laws.
1 Pages 256-57 of final 2020 rule.