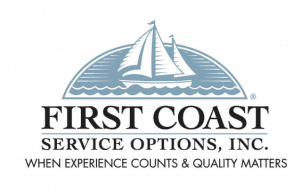 Provider Enrollment Assistance through First Coast Service Options First Coast Service Options, Inc. (First Coast) is providing the unique opportunity to providers to request individual appointments with Provider Outreach and Education staff for assistance with completing Medicare enrollment applications via the Internet-based Provider Enrollment, Chain, and Ownership System (PECOS).
Internet-based PECOS is the Centers for Medicare & Medicaid Services'
online enrollment system for providers enrolling or changing information within the Medicare program. Do you need assistance with performing enrollment functions in the Medicare program and using the Internet-based PECOS? Don't miss out on this exclusive chance to meet with experts from First Coast!
For more information, please see the article on the First Coast provider website.