October 21, 2020 Meeting | Changing Dynamics Of Ransomware Attacks
At our virtual meeting on Wednesday, October 21, Karl Norris, CEO of Duolark LLC, will discuss the changing dynamics of ransomware attacks.
Due to COVID-19 and to help follow social distancing protocols, the October member meeting will be hosted on Zoom. When you register, you'll receive a link to join the Zoom meeting.
Topics include:
Awareness of the rise of ransomware
How to defend against ransomware
Policies regarding remote workers
How the landscape has expanded for hackers to target
About Karl Norris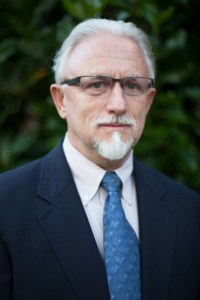 Karl Norris is the Founder and CEO of DUOLARK LLC that provides a wide spectrum of business solutions for the healthcare market segment. Their flagship product, the MED-DETECT Engine is a unique EHR audit and remediation solution.
The VA recently invited DUOLARK to help with the Covid-19 outbreak to build a
database to Test-Track-Trace impacted individuals.
Karl is part of an Incident Response Team that responds to businesses compromised by Trojans and Ransomware infections.
Recently, Karl was briefed by the FBI on ransomware attacks on healthcare Entities. He is now CEO of DUOLARK, and is based near Fort Lauderdale specializing in Risk Response and Cyber Security Awareness. October is Cyber-Security month. He is here to present the changing dynamics of ransomware attacks and why security awareness is your best defense.
When
Wednesday, October 21
3:00 – 5:00 P.M.
RSVP:
Sorry. This form is no longer available.