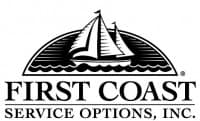 Medicare Speaks 2018
Have you heard the news? First Coast's Medicare Speaks 2018 is coming. This exciting educational event is open to all members of First Coast's Medicare provider community.

Each day offers four 90-minute, interactive sessions and a wide selection of classes designed to help your continued success as a Medicare provider. Best of all, you may register for a single class or create your own customized curriculum.
Choose Between Two Events
Orlando – June 19-20

Panama City – November 7-8
Customize Your Medicare Curriculum

Whether you want to enhance your knowledge of Medicare or find new ways to improve your billing efficiency, Medicare Speaks 2018 has classes to meet your needs. Registration fees are only $25 per class, and you may select up to four classes per day.

Broaden your knowledge with classes that focus on:
Medicare coverage policies

Preventive services

Common billing errors

Medicare payment reform

Self-service technologies
During and in between sessions, you'll also have the opportunity to interact with your colleagues as well as First Coast's Medicare experts.