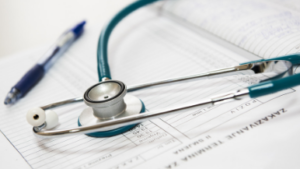 Physicians, dentists, and practice managers are invited to the Medical & Dental Society Workshop presented by PNC Healthcare, Orange County Medical Society, Seminole County Medical Society, Dental Society of Greater Orlando, and Central Florida Medical Group Managers Association on Friday, November 2.
This interactive workshop will teach you how to protect yourself and your practice.
When: Friday, November 2 | 12:00 p.m. – 4:00 p.m.
Where: Winter Park Community Center | 721 W New England Ave, Winter Park, FL
Workshop Topics & Format:

Interactive small group discussions led by industry professional topic leaders

Attendees pick four of the following seven "at risk" topics:

Avoiding Burnout (Experienced by > 50%)

Practice Fraud & Embezzlement Protection (About 60% are impacted)

Organized to Meet Compliance Standards (Many are not)

Building & Keeping a Team (A big challenge for all)

Revenue Generation (Growth vs stable/declining)

Violence in the Workplace (Impacting to all)

Avoiding Lawsuits & Protecting Your Assets (100% needed 100% of the time)
*Every 30 minutes attendees rotate to new group topic chosen at registration.