Attracting and Retaining Employees
At our meeting on Wednesday, May 18, 2022, at 3:00 pm, Kyle Wilman, Account Manager for Central Florida, at Medix, and Jennifer Thompson, President at Insight Marketing Group, discussed employee retention and how marketing can play a role in attracting new employees.
Kyle Wilman from Medix presented the struggles healthcare practices are having with employee retention and what the future outlook for healthcare looks like. Jennifer Thompson discussed how generational differences are playing a role in how people are motivated. She also shared how medical practices can use marketing to attract and retain employees.
About Our Speakers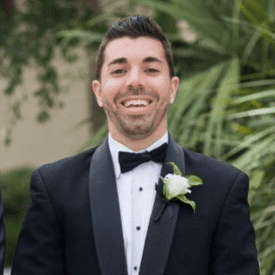 Kyle Wilman, Account Manager of Central Florida, Medix
Kyle's speciality is working with medical groups and healthcare systems in Central Florida to help combat the challenges of staffing during this time. He's been educating some of his partners on what to expect in healthcare staffing moving forward and provide some strategies on how to adapt to the market.
Email: kyle.wilman@medixteam.com
---
Jennifer Thompson, President, Insight Marketing Group

Jennifer Thompson serves as President at Insight Marketing Group. She founded the medical marketing company in 2006 after an unsuccessful run for political office (which she went on to win in 2010 & 2014). Jennifer has two decades experience in marketing in the areas of technology, retail and medical for small businesses and Fortune 100 companies. She's a serial entrepreneur who wakes up every day at 4am ready to change the world. When it's time to recharge, Jennifer enjoys being on the water and dreaming up her next big idea.
Email: Jennifer@InsightMG.com
Sign Up to Download the Presentation: