May Member Meeting | Wednesday, May 15
Take Off Your Mask and See Your Full Potential
At our member meeting on Wednesday, May 15, a panel of healthcare experts will share intimate, fast-paced presentations to help you overcome healthcare challenges you are currently facing in your practice.
This CAN'T-MISS presentation will provide attendees with cutting-edge information and education you can't get anywhere else.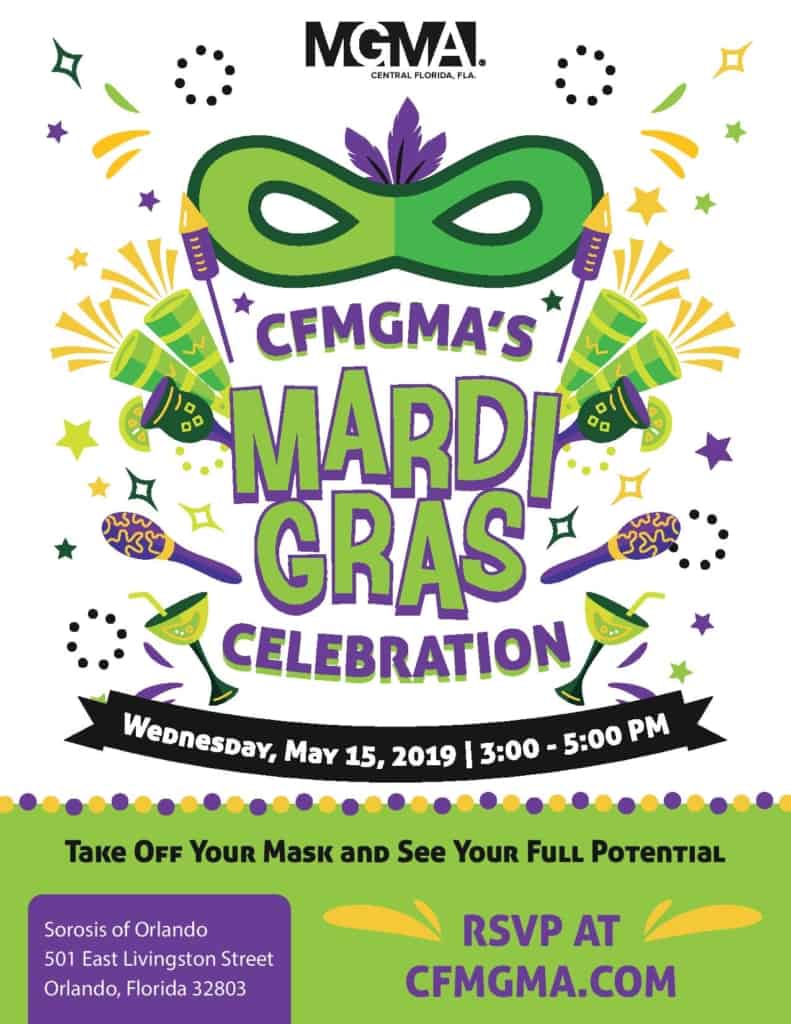 RSVP:
Admission is FREE for CFMGMA members.
Admission for Non-members:
Medical Professionals – $35.00
Vendors – $50.00