Compliance, Technology, and Cybersecurity: Are you Covered? | Weds., 5.11.16
You're invited!
Save the date for our 10 Year Anniversary presentation featuring Mike Lowe.
Join us to find out if you are covered when it comes to compliance, technology, and cybersecurity.
You won't want to miss this highly informative presentation from Michael R. Lowe, P.A.
Presentation topics will include:
Telehealth- what is telehealth and what do providers need to know about compliance issues regarding telemedicine.
Social Media Marketing/Patient Communication Pitfalls –  to text or not to text? Or email
Cybersecurity & Breach Notification. I have a Breach. Now What?
Technology- How do providers protect themselves and stay compliant with all the technology that patients have at their disposal?
About Our Speaker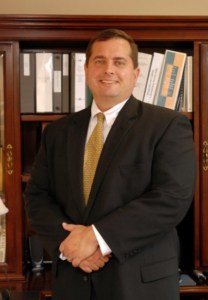 Michael R. Lowe, P.A., is board certified in health care law by The Florida Bar.  His practice focuses on all aspects of business, corporate, transactional, litigation, regulatory, operational and administrative matters in the health care law arena.  Emphasizing the representation of physicians and physician group practices, Mr. Lowe regularly represents clients in litigation, medical records and HIPAA privacy regulations issues, managed care contracting and reimbursement matters, the preparation, review and negotiation of physician employment agreements, Medicare/Medicaid fraud and abuse prevention, federal Stark Law matters and analysis, defense and reimbursement issues, ACA matters, medical staff privilege cases, professional licensure and disciplinary actions, voluntary self-disclosure cases, physician-hospital contracts, compliance plan development, and health care regulatory analysis and counseling matters.
Mr. Lowe's practice also includes the representation of hospital medical staffs, IPAs, ambulatory surgery centers, durable medical equipment providers, diagnostic imaging centers, hospitals, long-term care facilities and other health care professionals and providers.  Licensed in both Florida and Georgia, Mr. Lowe is a member of the health law sections of the Florida Bar, Georgia Bar and American Bar Associations.  Additionally, he is a member of the American Health Lawyers Association.  He received his B.S. degree in history from the United States Naval Academy and his M.A. degree in national security studies from Georgetown University, and is a former naval aviator and Desert Storm veteran.  Mr. Lowe graduated summa cum laude from the University of Alabama School of Law, where he earned his J.D. degree.  He is a frequent lecturer on various health care law topics.