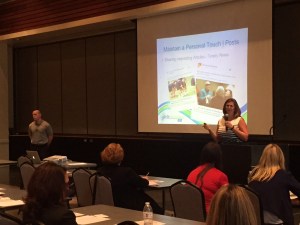 We hosted our second membership meeting of 2015 at the Winter Park Civic Center on Wednesday, March 25.  Approximately 75 people attended, ranging from medical practice administrators and non-clinical support staff to industry vendors and affiliate members of the CFMGMA.
Our presenters for this meeting were Jennifer Thompson and Corey Gehrold, co-founders of DrMarketingTips.com, a website designed to help medical professionals market their practice easier, better and faster.
According to our speakers, searching for healthcare related information is the third most popular activity on the web and that's why online reputation management (ORM) is vital to your practice's success in today's world of self referrals. The act of ORM refers to how you claim, manage, monitor and respond to your physician's online profiles and your overall presence on the Internet.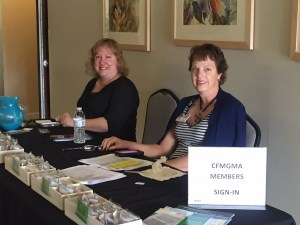 This presentation included case studies, worksheets and real-world examples of what practices have done to take control of their online reputation and what it means for their bottom line.
Topics covered by our speakers included:
The 5 things you need to start monitoring your practice's online reputation today
What you can (and can't) do about negative reviews
Why not paying attention to rating sites could cost you big
How you can implement a system to monitor online ratings and reviews at your office
Click here for a full recap of the event and to download the presentation material.