How to Protect a Practice from Embezzlement & Fraud | Wednesday 7.8.15
You're invited!
According to a recent study, as much as eighty percent (80%) of all medical practices will experience embezzlement in one form or another.
CFMGMA members joined us on July 8 to discover:
What Practice Embezzlement Actually Is
Statistics of Practice Embezzlement
Characteristics of Embezzlers
Best Practices to Utilize
What services Have Shown to Help
Who can Partner to Assist in What Ways
What the Law Says About Prosecuting
This presentation included case studies and real-world examples of what practices have done to find and protect against embezzlement and fraud.
About Our Speakers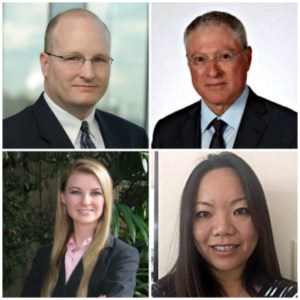 This presentation featured three expert speakers to help cover the topic of embezzlement and fraud from various angles.
Jeff Holt is a VP, senior healthcare business banker. Mr. Holt has more than 30 years in the banking industry. He has been exclusively serving healthcare clients for the past decade.
Farlen Halikman is a healthcare‐industry CPA at Moore Stephens Lovelace ("MSL"), where he leads a team of colleagues in best‐of‐class practice of public accounting.
Tatiana Melnik is a healthcare IT attorney helping her clients protect and secure information. She concentrates her practice on IT, data privacy and security, and healthcare regulatory compliance and regularly speaks on healthcare IT legal issues.
Yung Nguyen is a VP, healthcare treasury management officer. In her role she supports medical practice revenue cycle review and enhancement and addresses practice's financial and operational needs.