The CFMGMA hosted its first membership meeting of 2015 at the Winter Park Civic Center on Wednesday, January 15th. Approximately 75 people attended, ranging from medical practice administrators and non-clinical support staff to industry vendors and affiliate members of the CFMGMA.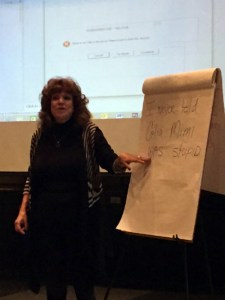 Our presenter for this meeting was Dr Mimi Hull, president of Hull & Associates, a leadership, team building, and communications speaking, training and consulting firm. Dr. Mimi, a workplace psychologist, helps organizations apply proven resources, assessments, and programs to develop individuals, teams, leaders and Boards to achieve bottom-line results.
She's also a familiar voice in Central Florida from her long-running radio program and is currently featured on Fox 35 TV speaking on workplace issues. Dr. Hull's local clients include Darden Restaurants, Florida Hospital, Siemens, State and Local Governments, SunTrust Bank, Walt Disney World, and literally hundreds of associations and not for profit organizations.
According to Dr. Hull, we screen out or change what we hear in over 70% of all communications.  The biggest factor contributing to such miscommunication are poor listening habits.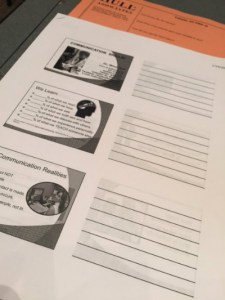 At the CFMGMA meeting, Dr. Hull's presentation was very interactive with our audience and her message resonated especially well with practice administrators, who are often the ones back in the office dealing with the repercussions of poor communications amongst employees and physicians.  At this first event of the year, we discussed:
The communication killers that hamper effectiveness
What are the communication realities that result in poor communication.
Tips and tricks to improve your communication.
"I really enjoyed Dr. Hull's presentation, especially how she forced me to interact with those individuals sitting around me.  I met a lot of new people and learned a few things as well," said CFMGMA affiliate member, Jennifer Taggart.