Improving Communication Skills
You're invited!
People screen out or change what they hear in over 70% of all communications. The biggest factor contributing to such miscommunication are poor listening habits. In this upbeat, participatory, program, you will learn what gets in the way of being an effective communicator and tips on how to improve. You presentation discussed:
The communication killers that hamper effectiveness
What are the communication realities that result in poor communication.
Tips and tricks to improve your communication.
This presentation is entertaining, practical and fun and the information will be useful in leadership, team building, sales, customer service, and life in general.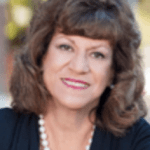 Our presenter for this meeting was Dr Mimi Hull, president of Hull & Associates, a leadership, team building, and communications speaking, training and consulting firm. Dr. Mimi, a workplace psychologist, helps organizations apply proven resources, assessments, and programs to develop individuals, teams, leaders and Boards to achieve bottom-line results. She's also a familiar voice in Central Florida from her long-running radio program and is currently featured on Fox 35 TV speaking on workplace issues.