By Tanya L. Burns, LUTCF, RHU, LTCP
Tanya L. Burns and Associates, Inc.
Article submitted by Tanya L. Burns, LUTCF, RHU, LTCP, to share a health insurance update. If you'd like to submit an article, email Kelly Sawyer at cflmgma@gmail.com.
While the future of the Affordable Care Act (Obamacare, Healthcare Reform, ACA or whatever you like to call it) is still Very Uncertain, the following considerations are what's being talked about not only at Trump Tower, but "on The Hill":
TWO YEAR TRANSITION PERIOD:  Changes will come but these changes will not take effect Immediately.  Rather there could be as long as a two year transition period for changes.
PRESIDENT ELECT TRUMP wants to keep several provisions of ACA including Pre-Existing Conditions allowed and Coverage of Dependent Children under a parent's policy (in some state thru age 30).
REPEAL & REPLACE is Very Unlikely
One thing for sure, change is on the way and we promise to keep you informed – as we learn – we will share.  Meanwhile – several other New and Year End issues as follows: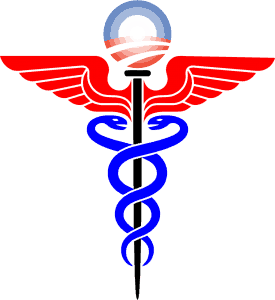 NOVEMBER 18, 2016 – IRS releases Notice 2016-70.  This provides employers a limited extension to the deadline for the distribution of Form 1095-c to your employees.  This notice includes:
Extension moved from January 31, 2017 to March 2, 2017. This is an Automatic Extension for all applicable large employers.
No further extensions including any option to file individual request.
Clarification that there is NO Extension for the IRS Transmittal (including Form 1094-C and any distributed form 1095-Cs.  Deadline is March 31, 2017.
Extension of transition relief from penalties for a "Good Faith Effort" for both furnishing statements to individuals and filing with the IRS for the 2016 reporting year.  Still no definitive definition of "Good Faith Effort".
Notice did not provide any relief from reporting and did not modify Any of the Reporting Requirements.
In a continuing effort to be a resource to our clients, we have partnered with an agency specializing in handling these reporting requirements.  Please contact our office for further information.
HOUSE BILL (HB) 221 PASSED in Florida
WHO IS IMPACTED:  All Small and Large Group Health Plans Fully Insured
WHEN DO CHANGES TAKE PLACE:  July 1, 2016 & Later Renewals Business and any New Group Health plan effective July 1, 2016 or later.
WHAT IS CHANGING:  1.  Emergency Care obtained at an Emergency Room or Urgent Care center – a member's copay or coinsurance will be the SAME regardless of whether the ER, ER Physician or Urgent Care Center is IN or OUT of Network.  This does not apply to ANY Preventive Services (i.e. vaccinations or well visits).  Specific to Florida-licensed Facilities ONLY. 2. Member contracts will be updated to include clearer more explicit wording about the Increased cost to members when they obtain care at ERs that are Out of Network.  3.  Coverage of Down Syndrome Therapy Services (Large Group Only) such as occupational therapy, physical therapy speech therapy and/or applied behavioral analysis) may extend beyond service limits for children with Down Syndrome.