Social Customer Service and the Big Reason it Matters to Your Practice, Wednesday, August 9, 2017
You're invited!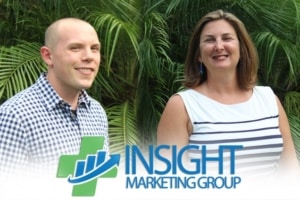 At our meeting on Wednesday, August 9, 2017, Jennifer Thompson and Corey Gehrold with Insight Marketing Group, will discuss the reason why social customer service matters to your practice.
Just when you think you've finally got your head around why you need to be on social media (because it's one of the most cost-effective ways to reach new patients and engage with current ones in case you need the reminder), and what you need to be doing on Facebook and Twitter (sharing, educating, interacting with followers, etc.), the rules go and change again.
That's right, social media is evolving yet again, and it's imperative for you to keep up with the times to put your best foot forward with social customer service.
So, what is social customer service? Consider it like a marriage – the joining together of social media and customer service (without the tax benefits). It's a perfect union.  Not only are your patients able to 'Like' you on Facebook, but now they're encouraged to share everything they may dislike about you as well. Oh, and the offspring of this perfect union?
Your online reputation.