Compliance: Billing Audits, Effective Documentation, Security Risk Analysis, & ICD-10 Updates | Weds., 8.10.16
You're invited!
At our upcoming meeting on Wednesday, August 10, 2016, Trish Stone, RHIA, CPMA, CHSP, CPCO, CPC, AHIMA Approved ICD-10-CM/PCS Trainer Program Manager-Revenue Cycle, Training, and Education with UCF College of Medicine Regional Extension Center will discuss compliance.
Presentation topics will include:
Billing Audits: Showing your Intent
Effective Documentation: E/M Coding
Security Risk Analysis: A Foundation for HIPAA Compliance
ICD-10 Updates
About Our Speaker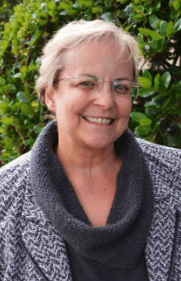 Ms. Stone brings over 30 years of experience in Health Information Technology including computer information systems, medical billing, compliance, HIPAA, security risk assessments, documentation and coding training, revenue cycle workflow & management as well as coding and billing auditing.
As the program manager of the UCF Revenue Cycle training and education services, Ms. Stone and her team assist physicians and their staff with annual HIPAA training, ICD-10 proficiency, E/M Documentation and Coding training and Billing Audit services. Ms. Stone also specializes in Compliance including HIPAA policies & procedures, Operations manuals, Coding Compliance Plans and Security Risk Analysis (SRA).
She is regularly invited as a content expert to speak at various professional associations and conferences. She holds a B.S. in Health Informatics and Information Management from the University of Central Florida and is completing graduate work in Health Information Management.