CFMGMA is supported through our members, affiliate members and sponsors.
If you are in need of support for your practice, please consider choosing one of our affiliate members from the list below.
On behalf of our board of directors and the entire membership, thank you to our affiliate members.
Interested in Becoming an Event Sponsor?
Discover the benefits of partnering with the CFMGMA.

Contact:  Cyrus Cawthorn, Director – Business Development and Operations
Clarivita is a language services company specializing in aiding Healthcare facilities with providing meaningful language access solutions to LEP patients efficiently, affordably, and in compliance with Federal Laws. Services include bi-lingual healthcare employee competency assessments and training, professional document translations including marketing collateral, and both on-site and remote real-time healthcare interpreting. Clarivita's founder, Mara Cawthorn, brings 23 years of language services experience and is a nationally certified healthcare interpreter.

Contact: Mike Sabitov, President
CMIT Solutions has been serving its customers in Central Florida since 2007. 100% of our clients are small businesses and non-profit organizations.
Mike Sabitov, the founder and President, personally meets with every client and makes sure we provide the highest level of satisfaction. We are proud to offer 100% no questions asked money back service guarantee.
Contact us today for a free network security assessment. There is no commitment and it does not cost you anything. We are looking forward to welcome you to growing family of our clients.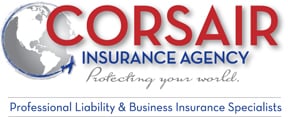 Contact: Michael F. Carroll, President
Email: Mike@CorsairInsurance.com
Office: 407-273-4124
Fax: 407-273-4470
Cell: 407-493-2405
Corsair Insurance Agency, LLC is a concierge-style insurance agency that specializes in medical malpractice, business owners, property, workers' compensation insurance and offers other commercial products. Corsair is owned by Michael F. Carroll, who brings 30 years of insurance experience at your service. 22 years of his experience is in the medical malpractice sector. Deal direct with your agent for all your needs. Service and market transparency are our goals!

Contact: Jessica Hoehn
Email: Jessica@DannaGracey.com
Phone: (407) 896-0059
Website: DannaGracey.com
Danna-Gracey is an independent insurance agency with a statewide team of specialists, dedicated solely to insurance coverage placement for Florida's doctors and healthcare providers, including medical malpractice, medical facilities' workers' compensation coverage, physician and employee benefits, and PEO (Professional Employer Organization) services
At Danna-Gracey, we understand the complex landscape of insurance coverage for medical professionals. An independent agency with a statewide team of specialists, we are dedicated solely to insurance-coverage placement for Florida's doctors and healthcare providers. We work closely with our clients to identify insurance needs specific to their medical specialties and practices. Our personalized client attention and command of the insurance marketplace enable us to effectively negotiate competitive rates – even with the top carriers. Familiar with all aspects of coverage and bolstered by years of experience, our team of insurance professionals brings exceptional expertise to the table.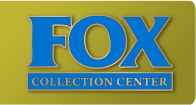 Contact: Bobbi Roedell
Phone: (321) 439-8342
OX Collection Center was founded in 1950 in Nashville, Tennessee. The guiding philosophy then was to provide clients with a professional debt recovery service that would also maintain goodwill.
Since 1950, we have grown in size and experience. Today, we provide many more services in more locations while honoring
our commitment to provide our clients with the levels of service, respect and results upon which our company was founded.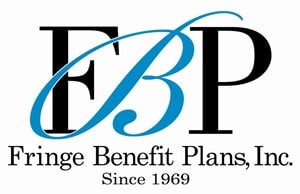 Contact: Doug Foreman
Email: Doug@fbplans.com
Cell: 407-862-5900
Fax: 407-869-7560
Website: FringeBenefitPlans.com
Located in Winter Park, Fringe Benefit Plans provides "Hassle-Free" benefits administration and compliance as well as Healthcare Reform (Obamacare) consulting for all size companies and practices.  Additional benefits and services are offered at no charge for CFMGMA members.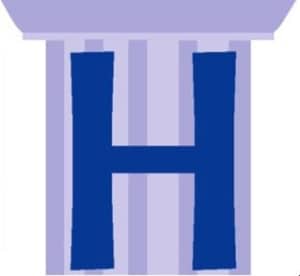 Contact: Frank Ricci
Email: HealthcareRealtyServices@gmail.com
Phone: 407-900-6003
Cell: 407-947-5074
Website: HealthcareRealtyOnline.com
Frank Ricci, our managing partner, is a licensed real estate broker and licensed building contractor with over 34 years of experience in all facets of medical office sales, leasing, design, construction and property management.
Our services include demographic analysis, drive time analysis, competitive market studies, site analysis, property selection & acquisition, design, cost and value engineering, design & construction management, property management, leasing and sales. In other words, if you need it, we can do it and we are experts at it.
You wouldn't hire a cardiologist to perform hip surgery, a personal injury attorney to handle your malpractice claim so don't hire a regular broker to perform your real estate services.

Contact: Jennifer Thompson, President
Email: Jennifer@InsightMG.com 
Phone: 321-228-9686
Website: DrMarketingTips.com / InsightMG.com
Since 2006, Insight Marketing Group has been providing full-service marketing solutions to independent medical practices (and only independent medical practices) of all shapes and sizes to help attract and retain new patients without creating additional headaches. Insight Marketing Group is dedicated team who understands what you do and how to best showcase the benefits and outcomes you offer patients.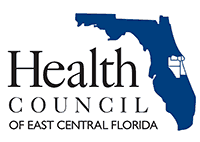 Contact: Ken Peach, Executive Director, Health Council of East Central Florida
Email: kpeach@hcecf.org
Phone: (407) 451-7330
Website: HealthCouncilecf.org
Value-based medicine requires medical offices like yours to implement support for patients living at home with chronic health conditions.  Keeping your patients out of the emergency room or hospital improves their lives and preserves practice revenue.  The Health Council offers a proven field case management program using licensed and trained community paramedics to conduct home safety assessments, medication reconciliation, depression screening, falls risk screening, pantry checks and more when ordered by your physicians.  The investment is a fraction of the expense of an emergency visit, hospitalization, or hospital readmission.  Learn more about the program results and how to put it to work for your ACO, Medicare Advantage, or self-insured employer patients.

Contact: Sarah Marotta Geltz
Phone: (407) 641-5847
Website: KendrickLawGroup.com
Kendrick Law Group is partnered with My Concierge at Law. Delivering Legal Services on Demand.
Concierge At-Law, LLC was created with a mission to make working with lawyers hassle-free and effortless for physicians, entrepreneurs and small businesses. We accomplish this by acting as your legal coach and advocate, helping you craft legal strategies and empowering you with the knowledge, tools and expertise to better understand the law and your business.

Contact: Rachel Gebaide
Email: rachel.gebaide@lowndes-law.com
Phone: (407) 843-4600
Website: Lowndes-Law.com
The firm's original four partners were engaged primarily in a burgeoning real estate practice. While our real estate practice and deep-rooted involvement in that industry remains an integral component of the firm, we have grown alongside the dynamic needs of our clients and community at large.
Today, the firm's lawyers advise clients on almost every aspect of business: from copyrights and trademarks to high-stakes, high-profile litigation; from complex commercial and residential real estate issues to wealth management; from labor and employment law to healthcare; from capital raising and entity formation to corporate growth and expansion locally, nationally and internationally.

Contact: Jennifer Simmons
Email: Simmons@fbl-law.com
Phone: (407) 255-2055, ext. 221
Website: FBL-law.com
We cater to the professional, entrepreneur and investor seeking customized domestic and international asset protection strategies. Our firm also analyzes potential exposure to individuals and businesses and provides strategies to insulate vulnerable assets.  For our Health Law team, we concentrate our Florida-based law practice on the representation of physicians and physician group practices in business, transactional, litigation, professional licensure, regulatory, operational and administrative matters.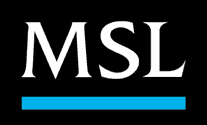 Phone: 407-740-5400
Fax: 407-740-0012
Website: MSLCPA.com
Moore Stephens Lovelace, P.A. is a full-service accounting and consulting firm. For over 40 years, MSL has combined the expertise of Big 4 accounting firms with a one-on-one,personalized client approach. As a result, MSL is one of the largest certified public accounting and management consulting firms in the Southeast, earning an outstanding reputation among legislators, clients and staff. MSL's accounting and consulting professionals have played key roles in meeting the assurance, tax and advisory needs of clients across a wide spectrum of industries and organizational structures. For more info please visit: www.mslcpa.com

Contact: Jeri Cascio
Email: Jeri@Merrillinsurance.com
Phone: (407) 222-9696
Website: MerrillInsurance.com
Merrill Insurance is your complete Independent Insurance Agency. Our team of experienced professionals has the longevity, experience, knowledge and resources to protect everything from your business to your home to your hobbies. We represent a carefully selected group of financially sound, reputable insurance companies, so we can offer you the best coverage options at the most competitive prices.

Contact: Dennis Wilson
Phone: (800) 352-3627
FD Insurance Company is a wholly owned subsidiary of NORCAL Mutual Insurance Company.  FD Insurance served approximately 2,200 health care providers in Florida and Georgia. The company was acquired by NORCAL Mutual in December, 2015.

Contact: Ginger Kelly
Phone: 904-296-2887
Since 1975, NORCAL Mutual Insurance Company has been a policyholder-owned and physician-directed medical professional liability insurance (MPLI) carrier dedicated to ensuring the availability of affordable and relevant coverage.
NORCAL offers versatile coverage, an A.M. Best "A" (Excellent) rating and over 40 years of strength and stability to physicians, health care extenders, medical groups, hospitals, community clinics and allied healthcare professionals across the nation. Our award-winning risk management solutions and CME resources provide continuing education and support to help safeguard your practice.
For more information, visit our website or call 844.4NORCAL

Contact:Jeff Holt
Phone: 352-385-3800
Email: jeffrey.holt@pnc.com
Website: PNC.com
We help medical practices with their needs including lending, banking and revenue cycle management.

Contact: Fraser Cobbe
Email: fraser@ocms.org
Phone: (407) 622-8188
Website: OCMS.org
The Orange County Medical Society is a non-profit, voluntary membership, professional organization that represents the interests of physicians who practice medicine in Orange County. One of 44 component medical societies chartered by the Florida Medical Association, the Orange County Medical Society was formed on May 26, 1908 by 10 Central Florida physicians.

Contact: Jonathan Katz
Email: jkatz@orosrisk.com
Phone: (407) 838-3444
Website: OROSRisk.com/
Oros Risk Solutions, LLC is a specialized insurance and consulting agency prioritizing in meeting the constantly shifting demands of Florida medical malpractice insurance and common liability risks of the healthcare industry. We provide creative insurance solutions with access to the most highly acclaimed carriers and a team of knowledgeable professionals offering personalized assistance. The challenges and obstacles of healthcare liability and medical malpractice insurance in Florida are impacted by an exhaustive amount of crucial and regularly changing variables, but our trained experts bring accessibility and guidance for confident results.
Comprehending Florida medical malpractice insurance and liability requires firsthand industry knowledge and consistently accurate assessments. Our clients enjoy a variety of convenient and beneficial products and resources.

Contact: Bryan Irish
Email: birish@pssd.com
Phone: 321-217-5267
Website: PSSD.com
Physician Sales & Service, Inc. supplies medical products to physician practices in the United States. It offers medical supplies, equipment, and pharmaceuticals. The company was founded in 1983 and is based in Jacksonville, Florida. Physician Sales & Service, Inc. operates as a subsidiary of PSS World Medical Inc.

Contact: Deanna Trippi
Phone: (407) 850-9984
Our mission is to achieve superior economic value for our shareholders over time by making life better for our customers, our associates and our communities and creating shared value as we help them meet their financial goals and aspirations.

Contact: Carlos Cuesta
SourceMaster provides staffing solutions for specific industries. We invest in the people who join us, providing career-target training and a program for matching each person with their best career path and opportunities. We take great pride in providing the right staff for the job, rewarding loyalty, and developing technology that will help manage resources.

Contact: Jason Miller
Email: Jason.Miller@TransWorldSystems.com
Phone: 813-363-4565
Fax: 813-452-5601
Website: Web.TransWorldSystems.com
We are the only MGMA AdminiServe Partner that handles Accounts Receivable Management/Collections. We work with just over 20,000 medical practices and help them recover more money and spend less doing it.

Contact: Tanya Burns
Email: tanya@tanyalburns.com
Phone: (407) 896-9886
Website: TanyalBurns.com
At Tanya L. Burns & Associates, Inc. we practice a very simple business philosophy: Be responsive to our clients Respect and listen to their individual needs Research every insurance option before we offer a recommendation. It's a philosophy we've lived by for over a quarter of a century because it works. With the first phone call or visit by a prospective client, we begin building a long term relationship.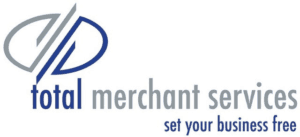 Contact: Christopher Nielsen
Phone: 407-314-5758
Local credit card processing merchant focused on premium service, trust, transparency, and unbeatable prices for large and small businesses.

Contact: Vicky VanGorder
Phone: (407) 661-1116
We specialize in the healthcare industry working with physicians, surgeons, and other healthcare entities throughout the State of Florida.  Our desire is to be an extension of your practice providing you with valuable resources for you to manage your practice.
Subscribe to Our Mailing List
Sign up and get updates delivered to your inbox.