CFMGMA is supported through our members, affiliate members and sponsors.
If you are in need of support for your practice, please consider choosing one of our affiliate members from the list below.
On behalf of our board of directors and the entire membership, thank you to our affiliate members:
Interested in Becoming an Event Sponsor?
Discover the benefits of partnering with the CFMGMA.
Contact: Bob Dukes
Phone: (407) 256-2672
A.D. Owens Construction Corporation is a full service Commercial General Contracting and Construction Management firm with a specialty in Medical Offices.
A.D. Owens brings 20 plus years of experience in construction of ground up commercial development as well as interior renovations and buildouts.

Contact:  Cyrus Cawthorn, Director – Business Development and Operations
Website:  Clarivita.com
Clarivita is a language services company specializing in aiding Healthcare facilities with providing meaningful language access solutions to LEP patients efficiently, affordably, and in compliance with Federal Laws. Services include bi-lingual healthcare employee competency assessments and training, professional document translations including marketing collateral, and both on-site and remote real-time healthcare interpreting. Clarivita's founder, Mara Cawthorn, brings 23 years of language services experience and is a nationally certified healthcare interpreter.

Contact: Mike Sabitov, President
Phone: (407) 982-4284
Website: CMITSolutions.com/CMITSolutionsofCentralOrlando
CMIT Solutions has been serving its customers in Central Florida since 2007. 100% of our clients are small businesses and non-profit organizations.
Mike Sabitov, the founder and President, personally meets with every client and makes sure we provide the highest level of satisfaction. We are proud to offer 100% no questions asked money back service guarantee.
Contact us today for a free network security assessment. There is no commitment and it does not cost you anything. We are looking forward to welcome you to growing family of our clients.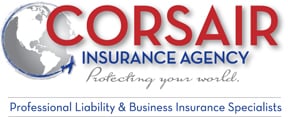 Contact: Michael F. Carroll, President
Email: Mike@CorsairInsurance.com
Office: 407-273-4124
Fax: 407-273-4470
Cell: 407-493-2405
Corsair Insurance Agency, LLC is a concierge-style insurance agency that specializes in medical malpractice, business owners, property, workers' compensation insurance and offers other commercial products. Corsair is owned by Michael F. Carroll, who brings 30 years of insurance experience at your service. 22 years of his experience is in the medical malpractice sector. Deal direct with your agent for all your needs. Service and market transparency are our goals!

Contact: Jennifer Simmons
Email: Simmons@fbl-law.com
Phone: (407) 255-2055, ext. 221
Website: FBL-law.com
We cater to the professional, entrepreneur and investor seeking customized domestic and international asset protection strategies. Our firm also analyzes potential exposure to individuals and businesses and provides strategies to insulate vulnerable assets.  For our Health Law team, we concentrate our Florida-based law practice on the representation of physicians and physician group practices in business, transactional, litigation, professional licensure, regulatory, operational and administrative matters.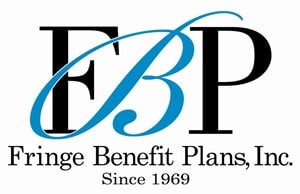 Contact: Doug Foreman
Email: Doug@fbplans.com
Cell: 407-862-5900
Fax: 407-869-7560
Website: FringeBenefitPlans.com
Located in Winter Park, Fringe Benefit Plans provides "Hassle-Free" benefits administration and compliance as well as Healthcare Reform (Obamacare) consulting for all size companies and practices.  Additional benefits and services are offered at no charge for CFMGMA members.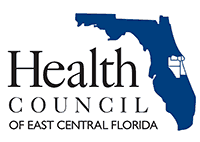 Contact: Ken Peach, Executive Director, Health Council of East Central Florida
Email: kpeach@hcecf.org
Phone: (407) 451-7330
Website: Healthcouncilecf.org
Value-based medicine requires medical offices like yours to implement support for patients living at home with chronic health conditions.  Keeping your patients out of the emergency room or hospital improves their lives and preserves practice revenue.  The Health Council offers a proven field case management program using licensed and trained community paramedics to conduct home safety assessments, medication reconciliation, depression screening, falls risk screening, pantry checks and more when ordered by your physicians.  The investment is a fraction of the expense of an emergency visit, hospitalization, or hospital readmission.  Learn more about the program results and how to put it to work for your ACO, Medicare Advantage, or self-insured employer patients.

Contact: Jennifer Thompson, President
Email: Jennifer@InsightMG.com 
Phone: 321-228-9686
Website: DrMarketingTips.com / InsightMG.com
Since 2006, Insight Marketing Group has been providing full-service marketing solutions to independent medical practices (and only independent medical practices) of all shapes and sizes to help attract and retain new patients without creating additional headaches. Insight Marketing Group is dedicated team who understands what you do and how to best showcase the benefits and outcomes you offer patients.

Contact: Sarah Marotta Geltz
Phone: (407) 641-5847
Website: KendrickLawGroup.com
Kendrick Law Group is partnered with My Concierge at Law. Delivering Legal Services on Demand.
Concierge At-Law, LLC was created with a mission to make working with lawyers hassle-free and effortless for physicians, entrepreneurs and small businesses. We accomplish this by acting as your legal coach and advocate, helping you craft legal strategies and empowering you with the knowledge, tools and expertise to better understand the law and your business.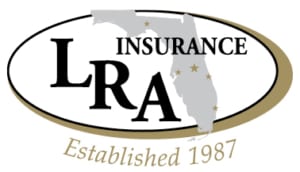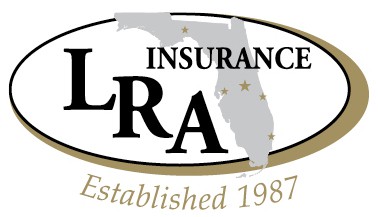 Contact: Bob Adamson, AAI, CIC, CPIA, LUTCF
Phone: (321) 745-8676
LRA Insurance is a full-service insurance company based in Orlando, Florida offering distinctive products through excellent service. LRA Insurance was founded in 1987 by James R. Lumbra Sr., and his wife Susan, and over the past 30 years the team at LRA Insurance has provided unmatched quality service to hundreds of clients. We would love the opportunity to learn more about your insurance needs, and help provide solutions that serve you specifically.

Contact: Steve Avera – Senior Healthcare Consultant, Special Accounts
Email: savera@magmutual.com
Phone: 407-345-7527
Cell: 407-506-5790
Website: MagMutual.com
MagMutual offers comprehensive risk management and patient safety programs and is committed to an unwavering defense of our policyholders' personal and professional reputations. As a mutual insurer, our business decisions reflect the priorities of our policyholder/owners – the physicians and hospitals we serve – and not those of external shareholders.

Phone: 407-539-2260
Fax: 407-539-2831
Website: MarshallNow.com
The Marshall story which began over twenty-one years ago lives on as we become Marshall Solutions of America. The name speaks to the legacy of our business past, the opportunities of an expanded future and the fulfillment of our mission…to be your Solutions Advocate! As customer-centric advocates we will use our best efforts to transcend the transactional side of commerce as we bring you credible business solutions.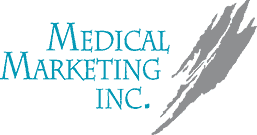 Contact: Andrea Eliscu
Phone: 407-843-8871
Website: MedicalMarketingInc.com
Andrea Eliscu serves as President of Medical Marketing, Inc., a healthcare marketing and public relations firm she co-founded in 1984 to help physicians plan and prepare for the rapidly evolving healthcare marketplace. Andrea has combined her experience and entrepreneurial spirit to provide vision, leadership, strategy and support to physician groups in a variety of specialties. In addition to physicians, she has also worked with numerous other healthcare clients, including managed care companies, hospital systems, pharmaceutical companies, health care attorneys and health care management companies. From branding and positioning to effective community relations, referral physician relations, patient service enhancement and social media strategy, Medical Marketing Inc. helps its clients navigate the challenges they face and forge a path to success.

Contact: Jenni Trebon
Phone: (404) 990-3610
Website: TheMedicusFirm.com
Since 2001, The Medicus Firm continues to provide award-winning, peer-reviewed physician search and advanced practice recruiting solutions to hospitals and health systems nationwide, in a variety of practice settings and communities. The Medicus Firm's unique, client-focused recruitment model stresses accountability and minimizes financial exposure for healthcare employers, particularly as compared to other retained search firms. In addition to serving as an Executive Partner of the MGMA, The Medicus Firm has earned numerous distinctions in the healthcare and staffing industries, including Best of Staffing, (achieved five times, including 2017), Best Places to Work, and Forbes' list of Top Professional Recruiting Firms of 2017.
In 2015, The Medicus Firm became part of the M3, Inc. family of companies. M3, a global healthcare and technology firm, provides invaluable innovation and resources to help grow The Medicus Firm and advance its mission of attracting and retaining top physicians and advanced practice clinicians to health systems nationwide.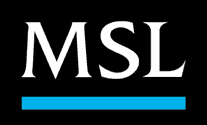 Phone: 407-740-5400
Fax: 407-740-0012
Website: MSLCPA.com
Moore Stephens Lovelace, P.A. is a full-service accounting and consulting firm. For over 40 years, MSL has combined the expertise of Big 4 accounting firms with a one-on-one,personalized client approach. As a result, MSL is one of the largest certified public accounting and management consulting firms in the Southeast, earning an outstanding reputation among legislators, clients and staff. MSL's accounting and consulting professionals have played key roles in meeting the assurance, tax and advisory needs of clients across a wide spectrum of industries and organizational structures. For more info please visit: www.mslcpa.com

Contact:Jeff Holt
Phone: 352-385-3800
Email: jeffrey.holt@pnc.com
Website: PNC.com
We help medical practices with their needs including lending, banking and revenue cycle management.

Contact: Carlos Cuesta
SourceMaster provides staffing solutions for specific industries. We invest in the people who join us, providing career-target training and a program for matching each person with their best career path and opportunities. We take great pride in providing the right staff for the job, rewarding loyalty, and developing technology that will help manage resources.

Contact: Jason Miller
Email: Jason.Miller@TransWorldSystems.com
Phone: 813-363-4565
Fax: 813-452-5601
Website: Web.TransWorldSystems.com/MidFlorida
We are the only MGMA AdminiServe Partner that handles Accounts Receivable Management/Collections. We work with just over 20,000 medical practices and help them recover more money and spend less doing it.
Subscribe to Our Mailing List
Sign up and get updates delivered to your inbox.