How will the latest health laws impact your practice?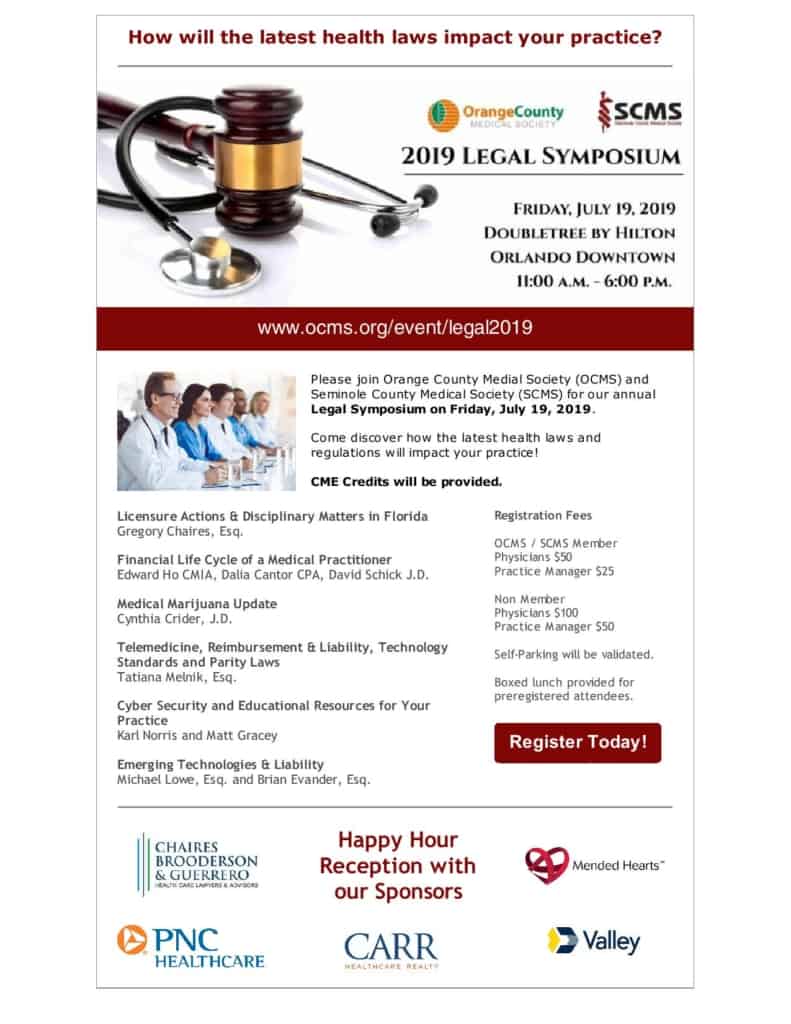 Please join Orange County Medical Society (OCMS) and Seminole County Medical Society (SCMS) for our Annual Legal Symposium on Friday, July 19. Come discover how the latest health laws and regulations will impact your practice!
CME Credits will be provided.
Licensure Actions & Disciplinary Matters in Florida
Financial Life Cycle of a Medical Practitioner

Edward Ho, CIMA
Dalia Cantor, CPA
David Schick, J.D.

Medical Marijuana Update
Telemedicine, Reimbursement & Liability, Technology Standards and Parity Laws
Cyber Security and Educational Resources for Your Practice

Karl Norris, CEO
Matt Gracey

Emerging Technologies & Liability

Michael Lowe, Esq.
Brian Evander, Esq.
Where
Doubletree By Hilton Orlando Downtown
60 S Ivanhoe Blvd
Orlando, Florida 32804
Map it!
Contact
Carrie Pope
cpope@cobbemanagement.com
407-622-8188